The Flats and Student Life Center at East-West University
Special Offer: 10% Off January 1
The Flats and Student Life Center at East-West University
Event Types Welcomed
Adult Social Events

Corporate Social Events

Expo/Competitions

Family Reunions

Professional Meeting / Training / Conference / Retreats

Wedding Ceremonies

Wedding Receptions

Youth Parties

Youth Retreat/Camps
About
At East West University Enjoy Magnificent Chicago Views at Affordable Rates!
The Student Life Center (SLC) at East-West University is conveniently located in Chicago's dynamic South Loop neighborhood, near many of the city's best local attractions. Millennium Park, Navy Pier, the Magnificent Mile, Grant Park, Soldier Field and several beaches on Lake Michigan are located within walking distance from East West University in Chicago, ensuring that visitors will have no shortage of things to explore. The SLC offers multiple conference rooms within its open, state-of-the-art building. The SLC is versatile and is perfect for small and midsized conference group meetings in the Chicago area that require a venue with a variety of facilities, advanced technology, catering options, and amenities.
The seventeen-story building features:
An auditorium with space for up to 205 guests
A full-sized multipurpose room/gymnasium
Two private computer labs
3 classroom style rooms
A modern, atrium-style space
Breathtaking views of Lake Michigan from our 17th floor event spaces
Click below to experience all that this Chicago venue has to offer!
Meeting & Event Spaces
Max Capacity: 200 guests
Largest Classroom Style: 60
Largest Theatre Style: 205
Largest Auditorium Seating: 200
Largest Arena Seating: 200
Largest Seated Reception: 80
Largest Standing Reception: 100
Academic Year Largest Group: yes
Rooftop Capacity: 20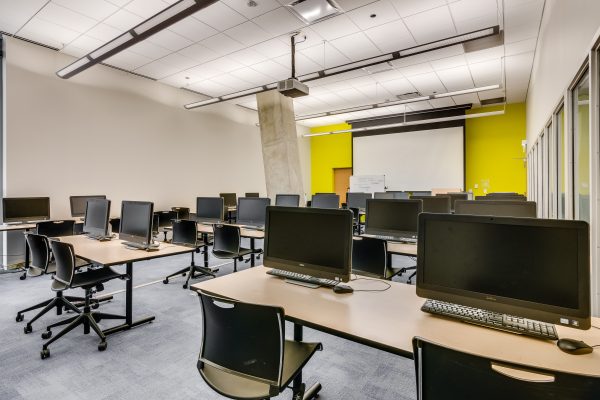 SLC Computer Lab 406
Includes built-in projector and screen
Riaz H. Waraich Auditorium
Includes built-in projector, screen and sound system as well as wireless microphone and dry erase board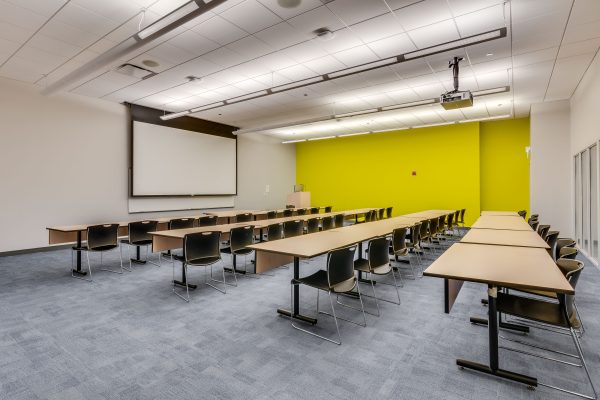 SLC Classroom 404
Includes desktop computer, built-in projector, screen and sound system as well as dry erase board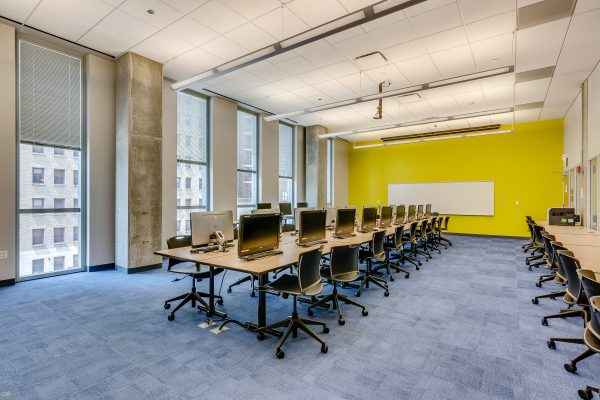 SLC Computer Lab 401
Includes desktop computer at presenter workstation, built-in projector, screen as well as dry erase board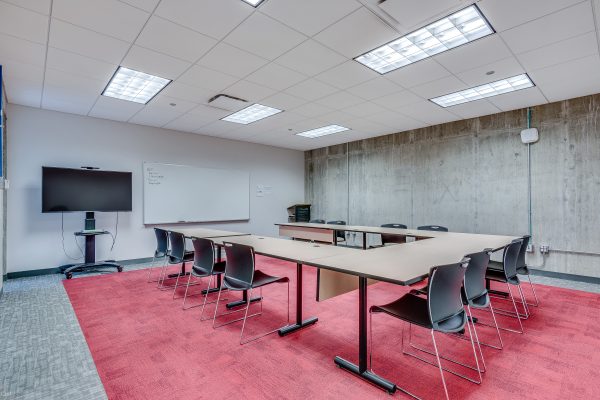 Conference Room East
Includes dry erase board & portable TV with connected laptop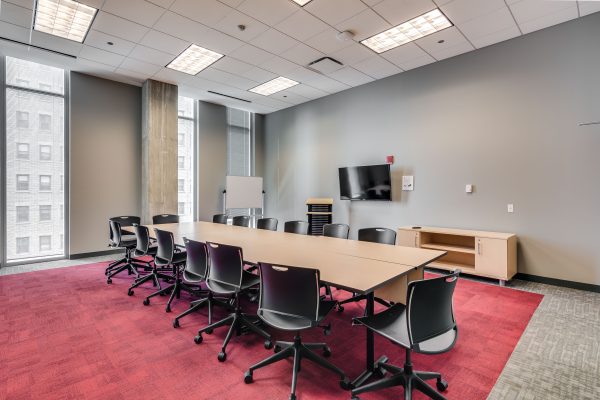 Conference Room West
Includes dry erase board & mounted TV with connected laptop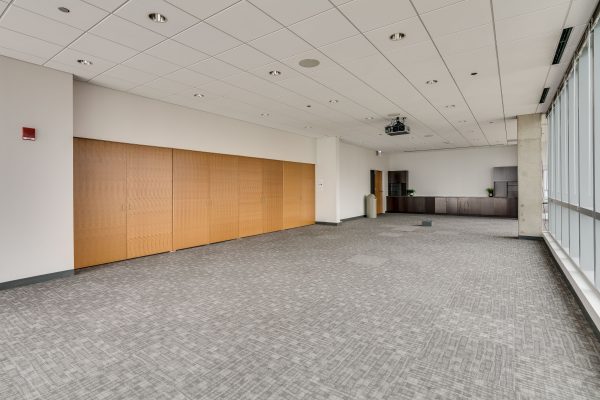 17th Floor Multipurpose Room
Includes built-in projector, screen and sound system as well as wireless microphone; access to outdoor terrace during non-inclement weather; access to adjoining kitchen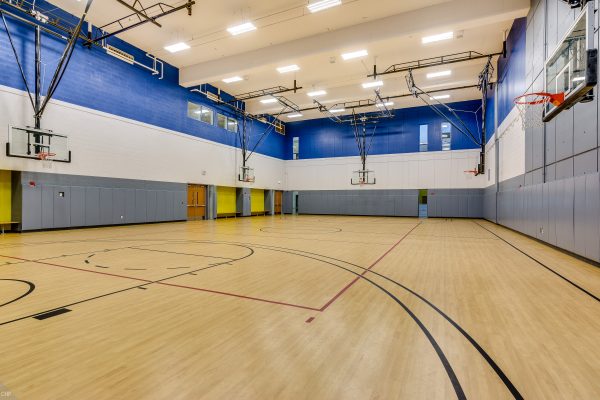 Multipurpose Room
Gymnasium with overhead speaker system
Food & Beverage Options
Catering options
Chartwells Catering
Chartwells Catering is available to provide a variety of options ranging from hot breakfast to fully staffed events.

If you would like to learn more, visit their website at https://conferencechicago.catertrax.com.
Featured Amenities
Accessible Facilities

Bus

Fitness Center

Near Public Transit

Paid Parking

Rooftop Space

Taxi

Theater Seating

WiFi
Venue Location + Transportation
Address
829 S Wabash Ave,
Chicago, Illinois 60605
Transportation
Bus

Lyft

Subway

Taxi

Train

Uber
Nearby Airport
Chicago Midway - 25 minutes
Nearby International Airport
Chicago O'Hare - 45 minutes
Things to Know
Catering
Must Use In-house Catering: No

External Catering Allowed: Yes

Can Bring in Own Food: yes

Cultural Catering Available: Yes
Technology
Classrooms at the Chicago venue include dry erase boards, computer, and projector/screen;
Built-in sound system in 17th Floor Multipurpose Room, Multipurpose Room and Riaz H. Waraich Auditorium
Guest Wi-Fi: Free

Onsite Tech Support: Yes

Wi-Fi in meeting space: Yes

Equipment Available On-Site:
Venue Policies
Alcohol Consumption: Yes

Smoking Permitted: no

Cannabis Industry-Friendly: No

Cannabis Consumption: No

ADA Accessible: Yes
Services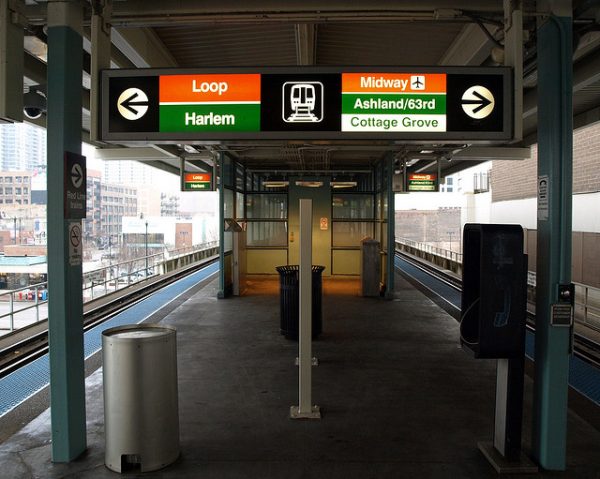 CTA
Chicago Transit Authority's (CTA) Roosevelt stop is only three blocks South of the building. It serves two El lines (orange and green) and has an easily accessible underground connection to transfer to a third El line (red). The orange El line goes directly to Midway Airport.
Front Desk Staff
The front desk is staffed 24/7/365 by officers from a professional security firm.
Technology
Free Wi-Fi
Wi-Fi is provided at no additional costs to conference event guests.
HDMI/VGA Cords
HDMI and VGA cords are provided at no additional costs to conference services groups when requested in advance.
Smart Classrooms
All classrooms include desktop computer, built-in projector, screen and dry erase board.
Presentation Clicker
Wireless and includes laser pointer. Available for a nominal fee.
The Flats and Student Life Center at East-West University
We Connect Unique People With Unique Spaces
At Unique Venues we believe that at the core of being unique is inherent inclusivity. We celebrate the notion that people gather for different reasons and that audiences are filled with humans of every race, gender expression, spiritual belief, sexual orientation, age, political leaning, and more.
All planners who inform us of a booking at one of our venues will be eligible for our monthly drawing for a $25 Amazon Gift Card. Be sure to let us know that you booked one of our outstanding unique sites! Just shoot us an email: sara@uniquevenues.com.
The Flats and Student Life Center at East-West University